Windows 7 Bahasa Indonesia
Nah ini buat kalian yang suka sama Indonesia , berikut ini akan saya beri tutorial untuk mengubah Windows 7 kalian menjadi Berbahasa Indonesia.
Download file Add-Ins dari Microsoft untuk Windows 7 (Bahasa Indonesia) terlebih dahulu sebuah  DI SINI http://www.microsoft.com/downloads/details.aspx?FamilyID=a1a48de1-e264-48d6-8439-ab7139c9c14d&displaylang=id

Setelah file paket Bahasa Indonesia sudah selesai kamu download, lalu jalankan file tersebut dengan cara double klik, atau klik kanan pada file tersebut (misalnya LIP_id-ID-32bit.mlc) dan pilih Install.
Pilih I Accept The License Terms
Klik Next
Tunggu Hingga Proses Instalasi Selesai (Mungkin memerlukan waktu beberapa menit)
3. Lalu setelah terinstall, langkah berikutnya adalah mengaktifkan pilihan Bahasa Indonesia. Masuk ke Start Menu > Control Panel dan pilih Clock, Language and Region/ Change the display language,
pastikan bahwa Control Panel kamu dalam View by Category.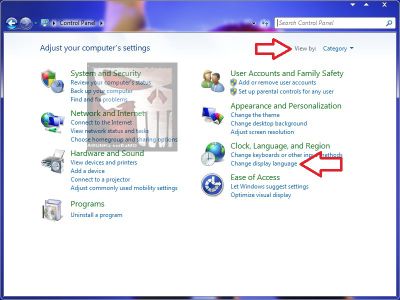 Ganti Bahasa (Choose a Display Language) menjadi Bahasa Indonesia
4. RESTART Komputer atau Laptop Kamu.
5. Selamat Mencoba :)
Catatan:
- Untuk mengganti ke bahasa Inggris atau bahasa semula ulangi langkah ke 3, ganti bahasa ke English. Jika masih ada bahasa, kalian tingggal UnInstall bahasa tadi
- Untuk Windows Vista Bahasa Indonesia Bisa Download DI SINI
http://www.microsoft.com/downloads/details.aspx?FamilyId=0E21EB7B-E01A-4FCC-B7F1-30E419DA7F5B&displaylang=id
Microsoft Office 2010 Bahasa Indonesia
Download file Add-Ins dari Microsoft, Windows 7 32 bit  Download  DI SINI  http://download.microsoft.com/download/6/4/0/640C7A2B-A6AE-40C5-81CA-ACA6E683EC12/LanguageInterfacePack_x86_id-id.exe untuk Windows 7 64  bit DI SINI  http://www.microsoft.com/downloads/details.aspx?FamilyID=cfec65b7-131c-440f-953f-43731fdabb8b&displaylang=id(Filenya sekitar 15 MB)

Install seperti biasa, Pastika laptop atau komputer kamu terlah terinstall  Ms. Office 2010.

Klik START pada Windows kalian, ALL PROGRAM, lalu klik folder Microsoft Office lalu klik folder Microsoft Office Tools, klik pada pilihan Microsoft Office 2010 Language Preferences.

Pada dialog, pada Choose Display Language, pilih Bahasa Indonesia. Pada Choose Editing Languages juga pilih Bahasa Indonesia. Klik OK. Pada Help languages tetap pilih Bahasa Inggris, karena tidak tersedia bantuan dalam Bahasa Indonesia.

Restart program Microsoft Office 2010  kalian

Nah, demikian tutorial agar Microsoft Windows 7 dan Microsoft  Office 2010 kalian menjadi berbahasa Indonesia.
Selamat mencoba
Source : Unikom
loading...
loading...